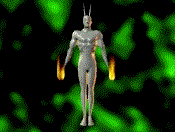 Welcome to One in faith .com

Our site is interfaith
All are welcome here .


I am a Christian and I will tolerate beliefs or practices of other religions but the opinions may not be that of this site.



Thank you for being part of our life experience.








Links to Forums and Websites
"The best Interfaith forum on the Net"


In existence since 1959, the Universal Life Church is headquartered in Modesto, California, and has congregations around the world. The sun never sets on the Universal Life Church. ULC ministers come from all walks of life and spiritual traditions. Our common thread is our adherence to the universal doctrine of religious freedom:

Do only that which is right.

Christians this is a good and informative site!
"all Christians that want to learn more are Welcome"
Christian links , webmass, topics and more.