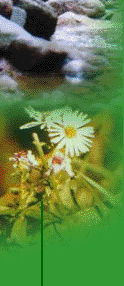 At the end of this life

Nothing impure will ever enter it, nor will anyone who does what is shameful or deceitful, but only those whose names are written in the Lamb's book of life.


Do not be afraid of what you are about to suffer. I tell you, the devil will put some of you in prison to test you, and you will suffer persecution for ten days. Be faithful, even to the point of death, and I will give you the crown of life.


And this is the testimony: God has given us eternal life, and this life is in his Son. 12 He who has the Son has life; he who does not have the Son of God does not have life.

He wants you to be with him
REV 3:19 Those whom I love I rebuke and discipline. So be earnest, and repent. 20 Here I am! I stand at the door and knock. If anyone hears my voice and opens the door, I will come in and eat with him, and he with me.<br>21 Through him you believe in God, who raised him from the dead and glorified him, and so your faith and hope are in God.